Welcome to Randy's Mobile Auto Repair, your premier Concord Auto Repair and Service Shop.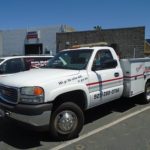 The auto repair experts at Randy's Mobile Auto Repair have proudly served the Concord area since 2002. Our highly experienced technicians are respected as the most dependable auto repair professionals in Concord.
As the most qualified brake repair experts in the area, the auto repair professionals at Randy's Mobile Auto Repair also take pride in their motorhome & RV repair knowledge.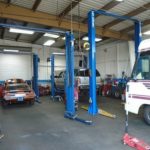 Randy's Mobile Auto Repair employs experts in RV repair, motorhome repair and Ford repair. For more than a decade, the technicians at Randy's Mobile Auto Repair have ranked among the most reliable automotive professionals in Concord. We pride ourselves on engine work, with a reputation built on true expertise.
The technicians at Randy's Mobile Auto Repair are masters of their trade, honored to serve all drivers. Whether you're seeking domestic auto repairs or work on a Honda, Toyota or Nissan, Randy's Mobile Auto Repair will provide you with the most reliable service in Concord. From engine repair to brake repair, RV Repair to Ford Repair, the auto repair experts at Randy's Mobile Auto Repair are here for you.
RV Repair & Services in Concord and Beyond
Randy's provides the repairs and service you need for your RV or camper. This includes body work, engine service and even repairs to the interior of your coach. You can also come to us for routine maintenance and tune-ups before a long trip. If you need to file a claim with your insurance company, we can help.
If you own an RV that needs repair, come to Randy's. Our fully trained RV repair specialists will help you with any problem you're having.
Our employees are also experts in fiberglass repairs for your RV or camper, which is important for your RV's function and your own safety!
To learn more about Randy's RV Repair division and its services, contact us at 925-288-0766. Our repair facility is located in Concord, CA, providing services to customers from all over the surrounding region.
Excellent
Excellent. Randy and Tim always listen to our concerns and share their ideas for remedying the problems.
Best ever
Best ever. We have always been satisfied and highly recommend the entire staff at Randy's to our friends
Incredible service
Incredible service. I don't think you will find a shop with more knowledge about vehicle repair
or nicer people then this shop.
Responsible
Responsible, respectful, accommodating, and upon thorough investigation of the vehicle you find the problem and get it repaired within a reasonable length of time.
Great service
I already have mentioned the great service. Randy took the time to explain in detail the problem , text updates with photos, and in the end going over all the work that was done.
The experience left me feeling well taking care of. GOOD JOB !!