Fleetwood Repair in Concord, CA
Fleetwood Service and Repair
Randy's Mobile Mechanical service is your one-stop Concord Fleetwood repair shop. Whether your Fleetwood Southwind needs new brakes, or your Fleetwood Expedition diesel needs engine work, we are here to take care of your vehicle.
With over two decades of motorhome service and repair experience, we can provide superior customer service and highest quality repairs. At Randy's Mobile, we offer 24 month /24,000 mile warranty on most parts and service.
Whether a gasoline or diesel RV, we have the expertise to troubleshoot and repair your motorhome. You can call our mobile service for off-site repairs. At our Concord RV repair shop, we are fully equipped to handle complex motorhome repairs. We even have a lift capable of hoisting most Class C motorhomes.
Fleetwood name is synonymous with RVs and motorhomes. Whether you own a diesel powered Peace Arrow, or Excursion, gasoline powered Bounder, crossover Terra or Storm, or the ever popular Class C Jamboree or Tioga, we can provide maintenance, routine services, as well as extensive repairs.
When you bring your Fleetwood to us, you can expect full transparency and written quotes.
Whether you want your Flair checked out before a weekend trip, or you are getting your Fleetwood Discovery ready for a 6 month voyage, we are happy to take care of your RV. We will get your vehicle in-and-out as fast as humanly possible so you can be on your way.
Randy's Mobile Mechanical Service can not only do mechanical repairs, but also RV awning repairs, motorhome roof repairs, we fix leaky windows, even can get your malfunctioning RV refrigerator back to normal. Give us a call, we can help.
Randy's promise
Please know, if we aren't absolutely proficient in completing the repairs you need, we will be completely honest of our knowledge and abilities in the matter, and we may have a good referral for you. This is the transparency and integrity that we have become known for.
For trusted Fleetwood Service and Repair in Concord and across CA, visit Randy's Mobile Auto Repair. Call us today or use our convenient online form to book your visit.
Welcome to Randy's Mobile Auto Repair in Concord, your Premier Auto Repair and Service Shop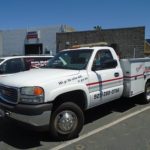 The auto repair experts at Randy's Mobile Auto Repair have been proud to serve Concord as well as the Nipomo and Orcutt areas, since 2002. Our auto repair professionals here at our auto specialty shop are respected as the most dependable Auto Repair experts in Concord.
The most highly-qualified Brake Repair experts in the area, our American auto repair professionals at Randy's Mobile Auto Repair are proud of their Motorhome & RV Repair efforts as well.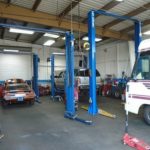 Being the most revered American auto repair shop in Concord, the guys at Randy's Mobile Auto Repair have undergone very stringent training in RV Repair, Motorhome repair, and Ford Repair. For over 14 years, the American auto repair mechanics at Randy's Mobile Auto Repair have been considered the most reliable Ford Repair professionals in Concord. Yet we also pride ourselves in Engine Repair service, and our well-renowned reputation was built on our American auto repair expertise.
The guys at Randy's Mobile Auto Repair are masters of their trade, and have been privileged to serve the area for over 14 years. So whether you are seeking domestic auto repair or Asian auto repair for Honda, Toyota or Nissan, our auto repair experts at Randy's Mobile Auto Repair will provide you with the most reliable service in Concord. From Auto Repair to Brake Repair, RV Repair to Ford Repair, auto repair experts at Randy's Mobile Auto Repair are eagerly awaiting your arrival - come down to our shop and see us this week!