Jayco Repair in Concord, CA
Jayco Service and Repair
Premier Concord RV service and repair center, Randy's Mobile Mechanical Service specializes in servicing modern Jayco RVs and travel trailers.
Jayco RV service is a big part of our day – whether you own a Jayco camping trailer, the award winning Jay Flight, or the newest Jayco Alante, we are happy to fix it, service it, and get it back on the road. We pride ourselves on customer service and quality of repair work. We offer 24 month / 24,000 mile warranty on parts and labor.
With over two decades of experience, we have seen it all, and fixed pretty much everything – from motorhome roof problems, to broken RV refrigerators, leaky windows, and of course a host of mechanical problems. Whether it's a Jayco fifth wheel, Octane toy hauler, Class C Jayco RedHawk, or the Class A Percept – we are happy to take care of them for you. We also handle Entegra Coach line, which now belongs to Jayco – it bought assets of Travel Supreme in 2008.
So if your Jayco needs new batteries, brakes, awning repair or a general checkup before a long trip, give us a call or schedule an appointment online.
We are huge fans of Jayco RVs and trailers. High quality, made to last, they are some of the best vehicles on the road. Recently, Jayco's Jay Flight was listed as a Gold Medal Green
Certified RV, the first of its kind. Jayco was praised for reduction of harmful volatile compounds found in RV components, for use of sustainable materials, installation of efficient appliances and fixtures, and utilization of renewable, clean energy, among other things.
Randy's Mobile Mechanical Service is here to serve you. We can provide both mobile repair service, as well as in-shop repairs. In the shop, we have a lift capable of hoisting Class C motorhomes. So whether your Jayco needs a minor fix, or major repairs, give us a call, we can help.
For trusted JAYCO REPAIR in Concord and across CA, visit Randy's Mobile Auto Repair. Call us today or use our convenient online form to book your visit.
Welcome to Randy's Mobile Auto Repair in Concord, your Premier Auto Repair and Service Shop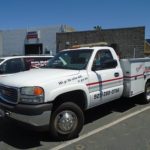 The auto repair experts at Randy's Mobile Auto Repair have been proud to serve Concord as well as the Nipomo and Orcutt areas, since 2002. Our auto repair professionals here at our auto specialty shop are respected as the most dependable Auto Repair experts in Concord.
The most highly-qualified Brake Repair experts in the area, our American auto repair professionals at Randy's Mobile Auto Repair are proud of their Motorhome & RV Repair efforts as well.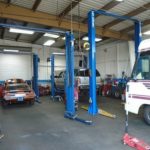 Being the most revered American auto repair shop in Concord, the guys at Randy's Mobile Auto Repair have undergone very stringent training in RV Repair, Motorhome repair, and Ford Repair. For over 14 years, the American auto repair mechanics at Randy's Mobile Auto Repair have been considered the most reliable Ford Repair professionals in Concord. Yet we also pride ourselves in Engine Repair service, and our well-renowned reputation was built on our American auto repair expertise.
The guys at Randy's Mobile Auto Repair are masters of their trade, and have been privileged to serve the area for over 14 years. So whether you are seeking domestic auto repair or Asian auto repair for Honda, Toyota or Nissan, our auto repair experts at Randy's Mobile Auto Repair will provide you with the most reliable service in Concord. From Auto Repair to Brake Repair, RV Repair to Ford Repair, auto repair experts at Randy's Mobile Auto Repair are eagerly awaiting your arrival - come down to our shop and see us this week!