RV Repair
Looking for Experienced Professionals to Service your RV or Camper? Look No Further!
Our fully involved owners have been in the field of RV repairs for over 17 years and have earned the reputation of trust and knowledge from professional and local communities. From general maintenance to serious repairs, Randy's Mobile is the Concord area's #1 RV repair and service shop!
RV Repair & Services in Concord and Beyond
Randy's is fully capable of providing the repairs and service you need for your RV or camper. This includes body work, engine service, and even repairs to the interior of your coach. You can also come to us for routine maintenance and tune-ups before a long trip. If your situation requires you to file a claim with your insurance company, our repair experts can help. We are well-informed on how to deal with insurance companies. Our employees are also experts in fiberglass repairs for your RV or camper, which is important for your RV's function and your own safety!
To learn more about Randy's RV Repair division and its services, contact us at 925-288-0766. Our repair facility is located in Concord, CA but provides services to customers from all over the surrounding areas.
For trusted RV Repair in Concord and across CA, visit Randy's Mobile Auto Repair. Call us today or use our convenient online form to book your visit.
Welcome to Randy's Mobile Auto Repair in Concord, your Premier Auto Repair and Service Shop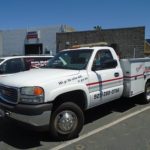 The auto repair experts at Randy's Mobile Auto Repair have been proud to serve Concord as well as the Nipomo and Orcutt areas, since 2002. Our auto repair professionals here at our auto specialty shop are respected as the most dependable Auto Repair experts in Concord.
The most highly-qualified Brake Repair experts in the area, our American auto repair professionals at Randy's Mobile Auto Repair are proud of their Motorhome & RV Repair efforts as well.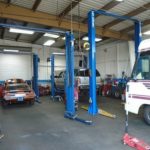 Being the most revered American auto repair shop in Concord, the guys at Randy's Mobile Auto Repair have undergone very stringent training in RV Repair, Motorhome repair, and Ford Repair. For over 14 years, the American auto repair mechanics at Randy's Mobile Auto Repair have been considered the most reliable Ford Repair professionals in Concord. Yet we also pride ourselves in Engine Repair service, and our well-renowned reputation was built on our American auto repair expertise.
The guys at Randy's Mobile Auto Repair are masters of their trade, and have been privileged to serve the area for over 14 years. So whether you are seeking domestic auto repair or Asian auto repair for Honda, Toyota or Nissan, our auto repair experts at Randy's Mobile Auto Repair will provide you with the most reliable service in Concord. From Auto Repair to Brake Repair, RV Repair to Ford Repair, auto repair experts at Randy's Mobile Auto Repair are eagerly awaiting your arrival - come down to our shop and see us this week!