Winnebago Repair in Concord, CA
Winnebago Service and Repair
Randy's Mobile Mechanical Service specializes in RV service and repair. We have close to two decades of experience servicing and repairing Winnebago motorhomes. Whether you own a toy hauler, Winnebago travel trailer, a fifth wheel, or the Class C Winnebago Aspect or Cambria motorhome, or the Class A Winnebago Suncruiser or Sunstar – we can service and repair them and get you back on the road.

We also service diesels – be it the Winnebago Tour or Eclipse – we can get them ready for a weekend trip, for Burning Man in Nevada, or a 6 month tour of the country.

If your fleet is based on the Winnebago Metro Link mid-size bus, we can handle it as well.

At Randy's Mobile Mechanical Service in Concord we provide not only superior customer service, but also exceptional troubleshooting skills and repairs. Whether your Winnebago motorhome needs a minor checkup or major repairs, we can get you back on the road and provide a 24 month/ 24,000 mile warranty.

While our ASE certified technicians will make sure that your Winnebago is mechanically sound; we can also handle non-mechanical repairs. Whether you need new batteries, need to replace a faulty shower, or a broken refrigerator – we can handle that. Motor home awning repair or leaky windows – no problem, we can do that as well.

Our facility includes lift capable of hoisting Class C motorhomes, as well as a fenced off area with 24 hr. video surveillance. Your RV is in good hands. We offer full transparency – we will fully explain repairs we plan to do, how we are going to do them, and the costs you can expect to incur – and will get your approval before we proceed.

So whether your motorhome needs major repairs, or just a minor checkup, give us a call or schedule an appointment online – we are here to put your RV into top shape and get it ready for the road.
For trusted Winnebago Service and Repair in Concord and across CA, visit Randy's Mobile Auto Repair. Call us today or use our convenient online form to book your visit.
Welcome to Randy's Mobile Auto Repair in Concord, your Premier Auto Repair and Service Shop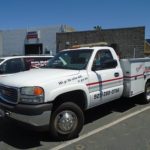 The auto repair experts at Randy's Mobile Auto Repair have been proud to serve Concord as well as the Nipomo and Orcutt areas, since 2002. Our auto repair professionals here at our auto specialty shop are respected as the most dependable Auto Repair experts in Concord.
The most highly-qualified Brake Repair experts in the area, our American auto repair professionals at Randy's Mobile Auto Repair are proud of their Motorhome & RV Repair efforts as well.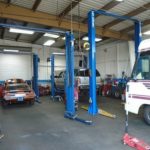 Being the most revered American auto repair shop in Concord, the guys at Randy's Mobile Auto Repair have undergone very stringent training in RV Repair, Motorhome repair, and Ford Repair. For over 14 years, the American auto repair mechanics at Randy's Mobile Auto Repair have been considered the most reliable Ford Repair professionals in Concord. Yet we also pride ourselves in Engine Repair service, and our well-renowned reputation was built on our American auto repair expertise.
The guys at Randy's Mobile Auto Repair are masters of their trade, and have been privileged to serve the area for over 14 years. So whether you are seeking domestic auto repair or Asian auto repair for Honda, Toyota or Nissan, our auto repair experts at Randy's Mobile Auto Repair will provide you with the most reliable service in Concord. From Auto Repair to Brake Repair, RV Repair to Ford Repair, auto repair experts at Randy's Mobile Auto Repair are eagerly awaiting your arrival - come down to our shop and see us this week!